Event Overview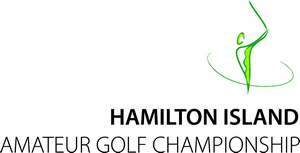 Welcome to the Hamilton Island Amateur Golf Championship.
Did you miss making it in the first 42 entries and want to be placed on the reserve list? Send your contact details to Sharon van Lunteren at sharon@pga.org.au. Reserves will be notified after 1st July 2018 to fill any places remaining from the 10 reserves spots.
Defending Champion
2017 Matt Edwards - The Grand Golf Club (QLD)
LIMITED FIELD
Limited field of 52 Amateurs.
Event Schedule
Sunday, 18th November 2018
Arrival & Check-In
Monday, 19th November 2018
Registration & Pro-Am
Welcome Function
Tuesday, 20th November 2018
Round 1 (two tee start)
Wednesday, 21st November 2018
Round 2 (two tee start reverse draw)
Thursday, 22nd November 2018
Amateur/Guest lunch
Final Round (Professionals only - seeded draw)
Presentation Function
Friday, 23rd November 2018
Departure
Related Document Links
Path to Paradise - Entry Form
Event Information
Event Itinerary & Ferry times
Terms & Conditions
Links
Hamilton Island Locality Map
HIGC - course aerial view
HIGC - Course Guide
Mens handicap lookup - blue tees
Womens handicap lookup - red tees
Hamilton Island Golf Club - dress code
Sponsors
Contact Details
Hamilton Island Golf Club
Sharon Van Lunteren
Tournament Administrator - VIC/TAS/SA