Event Overview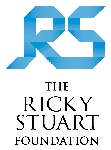 Welcome to the Ricky Stuart Invitational
The event has been displayed on the PGA website for the purpose of assisting players with their schedules. The event date may be subject to change without prior notice.
Defending Champions
Daniel Dosen (VIC) & Aaron Townsend (NSW)
Related Document Links
Further information will be available upon confirmation of the tournament.
Tournament Coordinator - NSW/ACT